California Auto, Home, and Motorcycle Insurance
We believe quality
insurance should:
• Be reasonably priced
• Written by honest insurance companies who pay claims fairly and promptly
• Properly cover all of your insurance needs
Who we are:
We live, work, play, and raise families here in California - and we provide high quality policies to our customers all over this great state. We believe this helps us better understand your special needs.
Auto insurance and how we do it:
Our state of the art computer system allows us to provide instant rate quotes and comparisons among California's finest companies. We start by evaluating your specific needs and finding the company that will give you the best rates for your dollar. We bring it all together with easy, affordable payment plans to suit your budget.
Auto Home and Motorcycle Insurance FAQS:
Insurance is an important part of our lives. We have listed some important information in a Question and Answer format to help you answer some of the most common questions. We hope this information is helpful - please feel free to call us with any questions. Call us for help with more tips and solutions when you are ready to buy.
Insurance Quotes - Easy, Fast, Free
Compare and Buy now. One of two ways to get free instant quotes: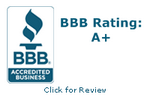 (1) Call us at (800) 808-2695 and get an instant quote over the phone from one of our friendly representatives. We always prefer to take our time to speak to you personally. Our experienced agents and brokers will make sure all of your questions are answered, and all possible discounts are included. or
(2) Click for an Instant insurance quote for your auto, car, home and motorcycle.


Contact Us
2216 El Camino Real #209
Oceanside, California 92054
Toll Free (800)-808-2695
State Insurance Department License # 0D69251